Scribble Maps now has the ability for registered profile users to self-change emails.
Please click the gear icon by your email (bottom left corner of the workspace) after logging in to open account settings
Once the Account Settings popup shows, input your new email into the 2 fields under 'Change Email'.
A confirmation email will be sent to your original email which you registered. Please follow the instructions inside the email and click the secure confirmation link.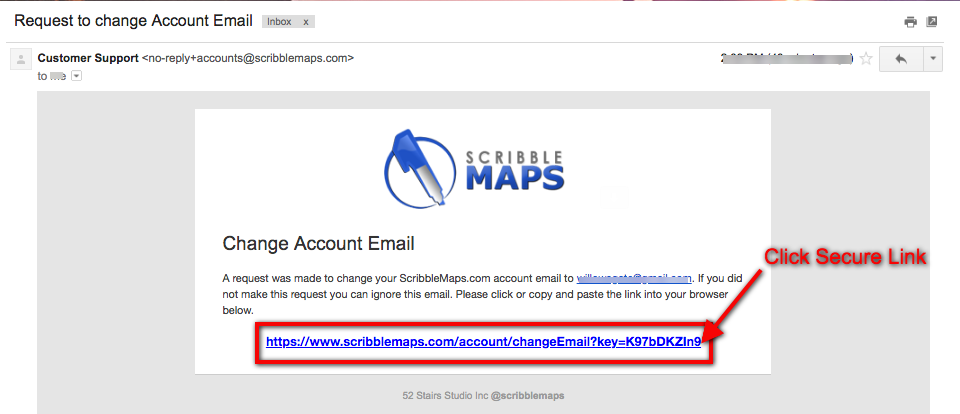 A browser window will open with a confirmation of Change of Email link to return to ScribbleMaps editor.
The new email will now be used automatically and will relog you into your profile.
*Please double check that the email shown in the bottom left corner is correct.