If you are experiencing difficulty deleting or editing an overlay, it is likely due to the overlay or its parent folder being locked. Locking overlays prevents accidental changes, ensuring their integrity.
Unlock the overlay:
Option 1: Unlock via the Layers Panel
Open the Layers panel.
Look for the lock icon located next to the overlay or folder in question.
Click on the lock icon to toggle the lock status, either locking or unlocking the overlay.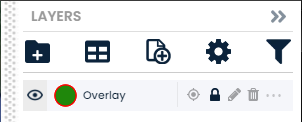 Option 2: Unlock via Right-Click Menu
Right-click on the overlay you wish to modify.
From the Overlay menu that appears, select the 'Unlock' option.
If the 'Lock' option is displayed instead, it means the overlay is currently unlocked.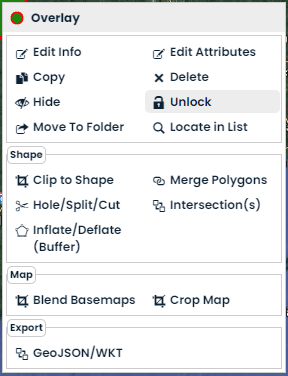 By unlocking the overlay, you should regain the ability to edit or delete it as needed.